Hi All and Welcome to Challenge #150 with the Crafty Gals Corner!
Check it out! We have some awesome sponsors
this week! Check out the gorgeous samples from the design team! You can find them all here on the Crafty Gals Corner Blog.
Our sponsors this week are:





Prize: 3 Digital Images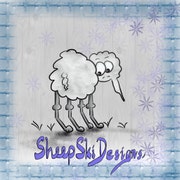 My project this week features an image by Scrap N Dippity called "Baby Panda". This image is super cute! I actually made two of them and flipped one so that they were facing each other. Definitely check out their images. You will be happy you did! I really focused on using dies and used foam tape to pop up these cutie pies.
S
o we would love for you to play along! Remember this weeks' challenge is to use Dies, so post your image on the Crafty Gals Corner Blog for a chance to win this week's prizes! You can get to the Crafty Gals Challenge blog by clicking
here
.

You have until 11:00 am MST on November 28th to enter! I can't wait to see what you create!