Hi All and Welcome to Challenge #198 with the Crafty Gals Corner! This time the challenge is Emboss It! For this challenge you need to create a project with some embossing!
Check out the gorgeous samples from the design team! You can find them all here on the
Crafty Gals Corner Blog
.
Prize ~ 1 Digital Image (non-colored)
Prize ~ 3 Digital Images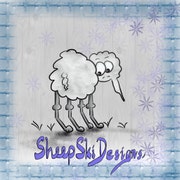 Prize ~ 3 Digital Images
For this weeks challenge I got to play with
Winnie Mermaid Mermaizing
from

Polkadoodles
S
o we would love for you to play along! Remember this challenge is Emboss It, so post your image on the Crafty Gals Corner Blog for a chance to win the prizes for this challenge! You can get to the Crafty Gals Challenge blog by clicking
here
.

You have until 11:00 am MST on September 10th to enter! I can't wait to see what you create!